H. Waheed, M.D.,F.A.C.S.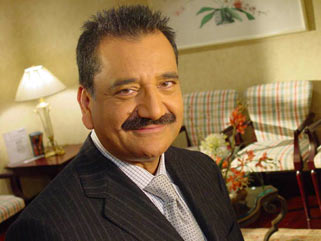 Postgraduate Training
Residency: Nassau County Medical Center East Meadow, NY Plastic Surgery 1979-1981
Residency: New Rochelle Hospital Medical Center New Rochelle, NY 1976-1979
Residency: Brookdale Hospital Medical Center Brooklyn, New York 1975-1976
Internship: Cook County, Chicago, Illinois Rotating Surgical 1974-1975
Medical School: Dow Medical College Karachi, Pakistan October 1973
Premedical: D.J. College Karachi, Pakistan October 1967
Hospital Affiliations:
St. Joseph Hospital, Bethpage- CHIEF OF PLASTIC SURGERY
Mercy Hospital, Rockville Centre
South Nassau Communities Hospital, Oceanside
St. Francis Hospital, Roslyn
North Shore University of Plainview, Plainview
North Shore University of Manhasset, Manhasset
Memberships
American Society of Plastic and Reconstructive Surgeons
New York Regional Society of Plastic and Reconstructive Surgeons
Certifications
American Board of Plastic Surgery
Fellow-American College of Surgeons
For over 35 years, Dr. Waheed has combined tried and true method of personalized patient care with the latest in cosmetic surgery technology, to bring patients both peace of mind and responsible, assured results. His dedication to the art form is based on a deeply felt belief in the surgeons' ability to help people feel better about themselves. Add to that Dr. Waheed's total devotion to his patients, and it's easy to see why they hold him in such high regard.

"To me, there's nothing more wonderful than seeing a patient happy with the results of their surgery. That's why I became a doctor."

Dr. Waheed believes in making his patients feel comfortable. This includes showing patients how successful past procedures have been so they can feel confident their procedure will go just as well. "Dr. Waheed is a magician," says Waheed patient Joanne. "I had had surgery from another doctor before I ever met Dr. Waheed, and the results were not to my liking. So, you can imagine, I was a little nervous about the idea of having surgery again. Dr. Waheed was just fabulous! He put me at ease right away and clearly explained everything he was going to do to help me with a great deal of concern for my comfort and feelings. He also made himself available to me any time, which really put my mind at ease. He corrected the other doctor's mistakes on my facelift and did an amazing job."

Availability is the key for Dr. Waheed to make patients feel totally at ease. "To me, the most important thing is taking care of the patient. I will do whatever I can to accommodate a patient's needs. If I have to see them every single day, including the weekend, to reassure them, I will do that. Sundays and holidays are not a problem. The most important thing for a surgeon is to be good to the patient. I see patients whenever they need me."