K.A. Hassan, M.D.,F.A.C.S.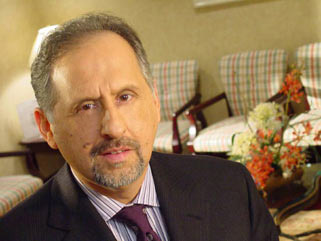 Postgraduate Training
Residency Plastic & Reconstructive Surgery: Nassau County Medical Ctr., East Meadow 1978 – 1980
Research Fellowship in Oncology: Downstate Med. Ctr., Brooklyn 1976 – 1977
Residency Surgery: Kings County Hospital Ctr., Brooklyn 1975 – 1978
Internship Surgery: Kings County Hospital Ctr., Brooklyn 1974 – 1975
Senior House Officer Medicine: Civil Hospital, Karachi 1973 – 1974
Medical School: Dow Medical College Karachi, Pakistan M.B.B.S. -1973
Premedical: Eltham College University of London A'Level -1967
School: Eltham College University of London O'Level -1965
Hospital Affiliations:
Mercy Hospital, Rockville Centre – CHIEF OF PLASTIC SURGERY
St. Joseph Hospital, Bethpage
St. Francis Hospital, Roslyn
North Shore University at Plainview, Plainview
North Shore University at Manhasset, Manhasset
Memberships
American Society of Plastic and Reconstructive Surgeons
Society of Former Residents and Associates of Plastic Surgery – Kings County Hospital Center
NY Regional Society of Plastic and Reconstructive Surgeons – Nassau County Medical Society
Certifications
American Board of Plastic Surgery
Fellow-American College of Surgeons
Dedication to the craft and a deep concern for the peace of mind of his patients has made Dr. Hassan one of the field's most successful cosmetic surgeons for over 35 years. "We always maintain a high level of creativity relative to what is happening in the field at this time," says Dr. Hassan. "You must always stay with the times to maintain creativity. If you're not coming up with your own new procedure, you have to keep up with all the new procedure's that are coming out. Going to seminars, watching the latest DVD's and videotapes... keeping abreast of what is out there."

Being there, always, for every patient, is of vital importance to Dr. Hassan, as well as creating an overall atmosphere of comfort. "When a patient comes to the office, everyone on my staff is very friendly. Our office atmosphere is very cozy. I'm with the patient before surgery and right up until they go to sleep. When they wake up, I'm right next to them. And then, when they enter the recovery room... there's always a nurse who reacts one to one with the patient. I'm also always there for them in person until they go home, and then I make myself available to them whenever they need me."

For Dr. Hassan, one of the great fringe benefits of being a cosmetic surgeon is the joy it brings to his patients when they see the results. "The surgeons and staff at South Shore are just wonderful," says SSCS patient Toni. "They truly care about helping people. It's all about "you" and what they can do for you. Dr. Hassan is amazing... not just because he's such a great surgeon, but also because he's so humble. That's a quality I look for in people. I felt relaxed about the surgery because Dr. Hassan gave me confidence. His confidence is what I needed. He was totally positive about everything."